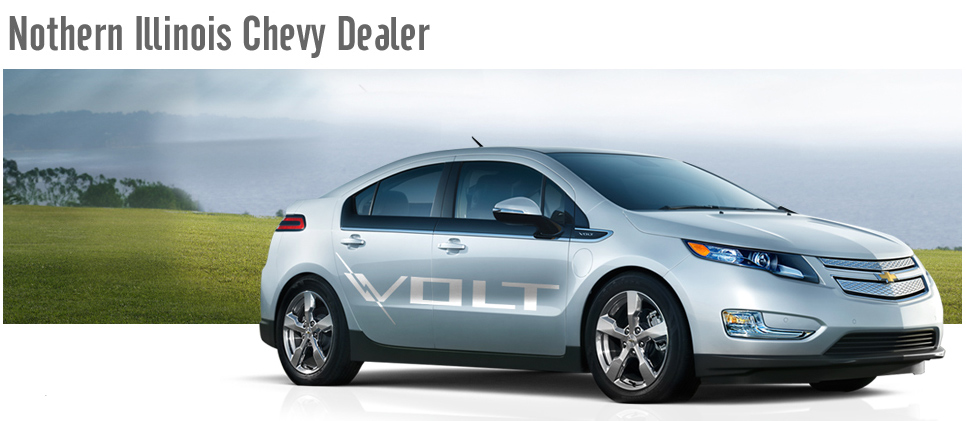 Find Your Next Chevy at Your Local Northern Illinois Chevy Dealer
Finding your next new Chevy vehicle in Illinois can be easier than you've ever expected when you head in to your local Northern Illinois Chevy dealer, Bill Jacobs Chevrolet. We offer one of the largest selections of new Chevy cars, trucks and SUVs in the area and we also have many used cars for sale as well. As one of the highest quality Northern Illinois Chevy dealerships, we pride ourselves on making sure that our inventory, selection and options are second-to-none and we want to give all of our customers the choices that they deserve. Finding a Chevy dealership in Northern Illinois shouldn't be a daunting task and when you come in to Bill Jacobs Chevrolet you are guaranteed to find great vehicles at great prices.
Huge Selection of Chevy Cars in Northern Illinois
When you come in to our store you will be treated to a huge selection of new Chevy vehicles in Northern Illinois. We offer the entire Chevy lineup and we even have GM Certified Pre-Owned Vehicles and other used cars. Our extensive inventory is second-to-none and we are proud to offer such a large quantity of vehicles to our Chevy shoppers. Finding a great car doesn't have to be difficult and we know that you want to see the options and features first-hand. The next time you are looking for a Chevy dealer in Northern Illinois, give Bill Jacobs Chevrolet a shot.
Chevy Dealership in Northern Illinois
Bill Jacobs Chevrolet is located right in Joliet, Illinois and we are extremely proud to be a part of the Chicagoland family and be a Chevy dealership in Northern Illinois. We want to be the Chicago consumers' number one choice for a Northern Illinois Chevy dealer, and we believe that our customer service, selection and quality puts us at the top. Please visit us if you are in the market for a new Chevy near Chicago, or if you are looking for a great used car. We can't wait to meet you.