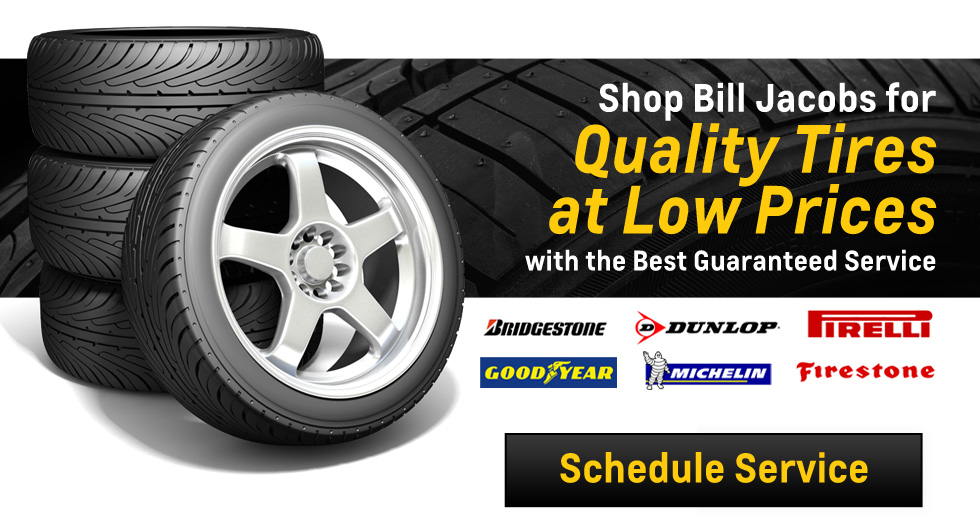 New Tires Joliet, IL
As the only four points of contact between your vehicle and the road, your tires play a major role in the performance, safety, and fuel-economy of your car. With the long Illinois winters and possibly treacherous road conditions, new tires from Bill Jacobs in Joliet, IL will help provide the agility you need to avoid the potential dangers that lie ahead. The ability to stop quicker, enter turns easier, and maneuver more nimbly might mean the different between a safe trip home, an inconvenient fender bender, or worse.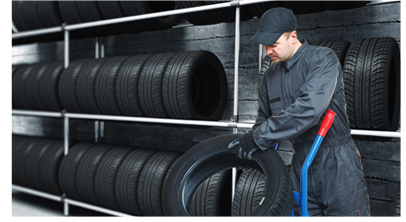 New tires in Joliet, IL vary based on your performance needs and your driving habits. Choosing between new tire categories like snow tires and all-terrain tires can help your vehicle perform at its highest level under the most demanding conditions. Our Bill Jacobs tire specialists understand how each tire classification will perform in the short and long-term. If you help us understand what you need from your tires, we'll help you find the right performance category and brand that will provide a confidence-inspiring driving experience. From rain tires to all-weather tires, we provide a massive selection of new tires in Joliet, IL so you don't have to settle for an inferior brand or make any compromises in performance.
Joliet Tire Shop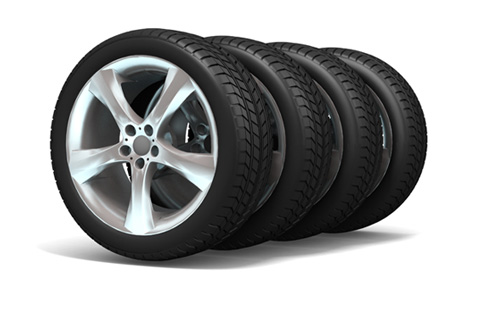 The cost of new tires in Joliet, IL is marginal compared to the inefficiency and danger of driving on tires that need replacing. Depending on your vehicle and driving patterns, our Joliet tire shop specialists will help you find new tires from leading brands like Bridgestone, Dunlop, Pirelli, Goodyear, Michelin, and Firestone. Once you make an informed decision on your set of new tires in Joliet, IL, our service specialists will get them installed on your vehicle and ready for the open road. With a friendly, knowledgeable team of tire professionals and affordable prices on top-tier brands, Bill Jacobs Joliet is the smart choice for new tires in Joliet, IL.


*GM 30 day Tire Price Guarantee: GM will match the price at time of purchase or 30 days after on most brands.