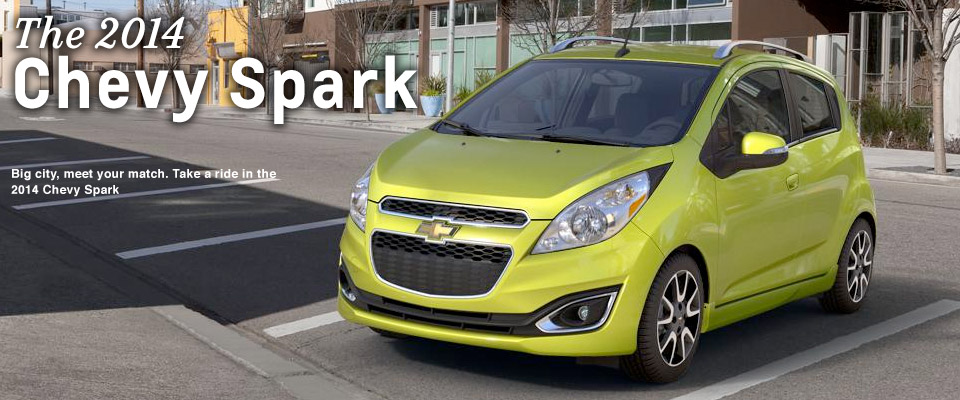 2014 Chevy Spark Joliet IL
The aptly named 2014 Chevy Spark is boost of energy and excitement for city dwellers and frequent commuters. With its zippy performance, surprisingly spacious interior, and well-organized interior, there is something for everyone. Understanding the needs of the modern driver, the 2014 Chevy Spark in Joliet, IL can be equipped with the latest amenities and tech features to ensure personalized entertainment and top-notch safety. With its compact design, it makes a perfect vehicle for urban drivers who want to squeeze into that last parking spot or take a shortcut through a narrow alley.
Energize Your Drive with the 2014 Chevy Spark
A single engine powers the entire 2014 Chevy Spark model lineup — a 1.2-liter four-cylinder engine that makes 84 horsepower and 83 pound-feet of torque. Although a five-speed manual transmission is standard, a new continuously variable transmission (CVT) is available on all models, replacing the automatic transmission that is available in most of the Spark's competitors. With the manual transmission, the spark is capable of accelerating from 0-60 in just over 10 seconds while managing 30 mpg city and 39 mpg highway with the CVT. While what's under the hood is impressive, the exterior is truly eye-popping with seven colorful paint options ranging from traditional whites and silvers to more captivating colors like Grape Ice and Lemonade.
2014 Chevy Spark Chicago IL
The interior of the 2014 Chevy Spark near Chicago IL is available in several configurations. Opting for the top-of-the-line 2LT trim delivers an array of interior tech that includes items like a 7-inch touchscreen interface, a six-speaker sound system, and smartphone integration through the Chevy MyLink infotainment system. That model also comes with several creature comforts like faux leather upholstery, heated front, seats, and a leather-wrapped steering wheel. Find out what makes the 2014 Chevy Spark near Chicago IL a top choice among modern subcompact cars at Bill Jacobs Joliet.